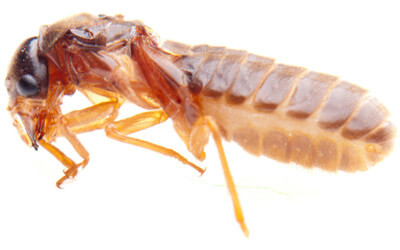 Fleas are an unwelcome addition to any household. They are most commonly associated with dogs and cats and other pets. However, they can be easily transmitted to humans and cause a variety of diseases. If you are looking for professional flea extermination services in Oakville, Oakville Pest provides certified experts help to get your home flea free. Our professionals will eliminate the pests and prevent further instances of infestation utilizing proven preventative measures.
Some Flea Facts You Didn't Know
In an infestation, generally, only 1-5% of fleas are adults.
Fleas have an average life up to 100-120 days max.
A female flea can lay at most 2,000 eggs in her entire life.
To Effectively Control Fleas, Here Are Some Things To Try:
Eliminate fleas on pets
Clean up and treat indoor and outdoor areas where pets rest.
Vacuum your home
Wash or replace pet bedding
Our Fleas Extermination Process
Survey
Our professional flea exterminators will visit your property at a day and time that suit you best. They will carefully examine the property to determine the type and level of infestation. Then we will get started with our services.
Treatment
Our experts will spray insecticide to eradicate fleas effectively from your property and pets. Rest assured, our products are safe and won't cause any harm to your pets.
Prevention
When we are done with our job, we will offer you some helpful advice on how to avoid any future troubles with fleas. Our professionals make sure that there is zero infestation in the near future.
Preparing For A Flea Extermination Treatment
All persons and pets (including birds) will be removed from the home for at least 2 hours. Before we commence our treatment, it is advisable to vacuum the carpets, wash the pet bedding in hot water. This is necessary to control the source of infestation.
Schedule An Appointment Today
Are you experiencing a flea infestation? Schedule an appointment online. Remember, fleas can multiple quickly so make sure you take strict action as soon as you find them. You can also call us to consult with our pest exterminators in Oakville to have any of your flea control questions answered.
Contact Oakville Pest to learn more about our flea extermination services.