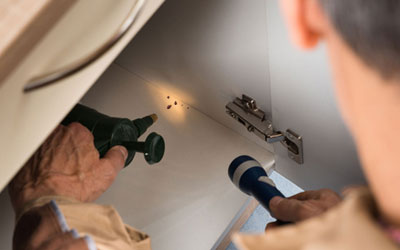 Should a bed bug infestation occur in your home or business, you can count on Oakville Pest to prevent bed bugs quickly and completely. Our bed bug exterminators in Oakville specialize in the detection and extermination of bed bugs. We use the latest materials and application methods specially formulated to treat these pesky pests. We focus on all the areas where they are mostly found such as bed frames, head boards, nightstands and other furniture near the bed. Our team has the best possible guidance on killing both bed bugs and their eggs effectively, responsibly and safely.
Canine Bed Bug Inspections
Canine bed bug inspection is the most reliable and fastest way to detect infestation. No matter whether you are living in single family dwellings, apartment complexes, hotels and other commercial establishments, our trained dogs will use their sense of smell to locate the hidden areas of these pesky pests. Our canines deliver unmatched accuracy when it comes to detecting bed bugs, nymphs or eggs.
Bed Bug Heat Treatments
There are several ways to eliminate bed bugs from residential and commercial properties in Oakville. However, bed bug heat treatment is considered to be the most effective and eco-friendly method. At Oakville Pest, our professionals use this innovative solution to resolve infestation in both homes and offices. We are committed to preventing these critters in a timely and professional manner. We will also guide you about the methods to keep bed bugs at bay.
Why Choose Oakville Pest?
If you suspect you have an infestation, the best course of action you can take is to contact our professionals at Oakville Pest. Our Oakville based bed bug exterminators have in-depth knowledge and experience to deliver reliable bed bug treatment and control. Here are a few reasons why you should choose us:
Unparalleled pest control services and customer satisfaction
Knowledgeable, trained and industry certified staff
Proven strategies to deal with bed bug infestations
Expert advice on how to best deal with your specific bed bug problem
With our professionally trained and certified technicians, state-of-the-art tools, and years of experience and expertise, we ensure you sleep peacefully knowing that your home and business are protected.
If you're a Oakville resident and you feel like your home has been invaded by bed bugs, contact Oakville Pest for a complete assessment.