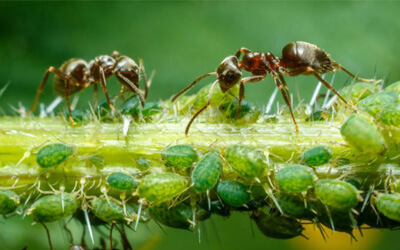 Ants can be a particular nuisance when they get into your home. The best way to prevent ant infestation is to take quick action to secure your home. Some ants may hold venom and could harm your family members and pets. Oakville Pest is one of the leading ant removal and extermination service in Oakville. With our state-of-the-art tools and wealth of experience, we are competent to prevent any species of ant quickly and efficiently. Out of around 15,000 ant species worldwide, North America has around 1,000 known species. Some of the most familiar are:
Argentine ants
Black House ant
Bulldog or bull ants
Carpenter ants
Fire ants
Garden ant
Ghost ant
Pavement ant
Pharaoh's ant
Our Ant Services In Oakville Includes:
Ant Infestation Elimination: Our professionals are all geared up to eradicate any species of ant from your home in a safe manner. We will take care of your property while implementing our ant elimination method. Our professionals have hands-on experience in handling jobs at all levels of infestation and prevention. We will hit ants hard where it hurts them most, in their nest and other places that are invisible to the naked eye. We use Eco-friendly products to ensure the protection and safety of pets, children and any customers.
Ant Prevention: It is vital to take necessary steps to keep these intruders at bay. Our ant control and extermination service in Oakville is customized to stop these pests from taking another foot hold in your home. Any measures of prevention will always be performed by highly skilled experts. Our ant control methods are professional and work every time. They are designed to completely exterminate all ants from your residential or commercial property.
Professional non-repellent product for eliminating ants
At Oakville Pest, we always use products specifically designed for eliminating colonizing insect, such as ants. This enables us to completely eliminate the entire colony and make sure they don't come back in the future. When we are finished with our job, we check that your property looks as good as it did before we arrived, or better. We provide efficient, safe and effective ant removal in Oakville no matter what type or level of ants problem you have.
Call Oakville Pest at 289-856-1004 to talk to an expert about ant control.